Have you heard about exciting graph paper crafts? Papercraft activities are enjoyable for kids. Arts and crafts have their own importance, which makes it stand as an essential extracurricular activity in schools. There are numerous advantages to learning craft for kids. For instance, it helps the little ones to increase their visualization and decision-making power. Furthermore, children get to explore the various colours, shapes, and geometrical patterns. Lastly, but not least, art and craft enable kids to find out their passion and follow it in the future as a profession.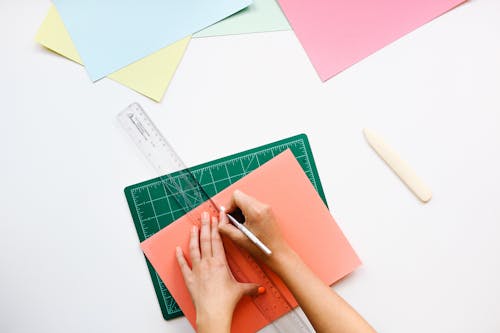 In this post, we are going to discuss how graph paper projects are great for kids:
When we think about graph paper, we remember about mathematics. But, graph paper is not limited to mathematical uses. It is also a favourable option for craft projects and home projects.
Graph papers are readily available at the stationaries in various colours and grid measurements. Usually, poster boards come with graph lines on one of the sides. It ensures that the project can be centred quickly and easy to complete.
Graph papers allow children to draw quickly. When your little munchkin is learning how to draw for the first time, you can appreciate him with colourful graph papers. The lines and boxes present in the paper can help them to learn quickly with the help of measurements. You can even explain how to connect the grids lines at accurate measurements to draw the final figure.
Colouring is fun with graph papers. You can explain which colour to use for specific boxes. This kind of learning is apparent for kids. Besides being a fun way of learning, kids prefer to cooperate more than you can imagine. So, help your little pumpkin to learn the beauty of art with simple, useful, and affordable graph papers.
Graph Papers – Art Projects
It would be best if you had a piece of graph paper along with multiple colourful pens to create an extraordinary name art project. It's effortless but exciting for kids. Encourage your kids to indulge themselves in graph papers art projects during the weekends and holidays seasons. Remember, art and craft have cognitive benefits for kids, along with physical and social benefits.
Joining Dots
It is another kind of art project for kids where you can place dots to draw specific designs. Ask your kids to join the dots step by step to find out the hidden picture.
Graph Paper – Geometrical Patterns
Encourage your child to explore the various geometrical patterns. Using graph papers can enable them to learn the designs quickly. However, the grids and lines present in the graph paper can help them to enhance their speed of learning.
Bottom Line To Graph Paper
Lastly, you can use graph papers to organize multiple craft projects for your kids. Check out the Pinterest pinboard along with the online websites to learn more about graph paper art tricks. Embroidery crafts and Cross-stitch using graphs are typical. Remember, the more your kids explore, the better they will learn.
Note for parents: Don't hold them back; let their imagination flow. Support them- encourage them – allow them to flap their wings of imagination to soar high in the sky tomorrow.